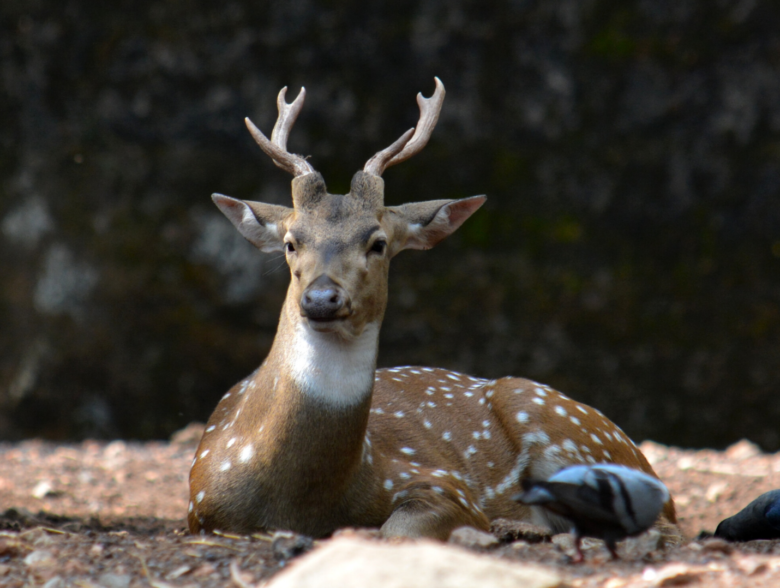 The Trivandrum Zoo also known as Thiruvananthapuram Zoo is located in the city of Thiruvananthapuram, the capital of Kerala, India. Spread over in 55 acres of land located in the heart of the temple city of Thiruvananthapuram, the Zoo offers a rare opportunity for the visitors to experience and enjoy unparalleled picturesque and panoramic sylvan surroundings besides vivid animal collections.
The Zoo has around 75 different species of animals not only from India but from abroad also. It also has several species of animals and birds from Ethiopian and Australian Zoo geographic regions. The Lion tailed Macaque, Nilgiri Languor, Indian Rhino, Royal Bengal Tiger are prominent among the indigenous endangered fauna. Giraffe, Hippo, Zebra, Cape ,buffalo are the guests from African region. It will usher in a new era with the completion of the ongoing modernization works in the Zoo. Thrilling encounters with the animals out in their open air landscapes are becoming reality
The Thiruvananthapuram Zoo is one of the oldest of its kind in India. Swathi Thirunal Rama Varma, who ruled Travancore between 1830 and 1847, established a menagerie where royal tigers, panthers, cheetahs, deer, boar, and other wild animals were kept. His brother Uthram Thirunal and British Resident William Cullen formally establish the Zoo in 1857 as an annex to the Napier Museum. The zoo was originally built with the typical iron-barred cages prevalent at the time, and was designed for recreational purposes, but with increased loss of forest and wildlife due to human development, the goal of the Zoo has changed from recreation to conservation.
A modernization project started in 1995 aims to gradually replace the old enclosures with spacious naturalistic enclosures. The state government of Kerala is undertaking this renovation with financial and technical help from the Central Zoo Authority.
Trivandrum Zoo Ticket Charge:
Person above 12 years INR 20.00
Person below 12 years and above 5 years INR 5.00
Family ticket (Father, mother and two children below 12 years) INR 40.00
Group (35 or less number of students and two teachers) INR 200.00
Car parking INR 150.00
Camera INR 50.00
Hand held Video INR 100.00
Electric car inside the Zoo (single person) INR 50.00
Electric car inside the Zoo (Family) INR 350.00
Electric car inside the Zoo (senior citizens) INR 20.00
Electric car inside the Zoo (Specially abled persons) INR 15.00
Trivandrum Zoo Timings:
Visiting Time: 9.00 AM to 5:15 PM
Monday holiday
Create a trip plan to Trivandrum Zoo FREE
Places to visit near Trivandrum Zoo
The Zoological Park in Thiruvananthapuram district of Kerala, was establish..

Sree Chitra Art Gallery is situated on the northern side of the Napier Muse..

Located in the heart of Thiruvananthapuram city, the Kerala Science and Tec..

One of the best planetariums in South India started functioning in 1994. Wi..
Create a fully customized day by day itinerary for FREE