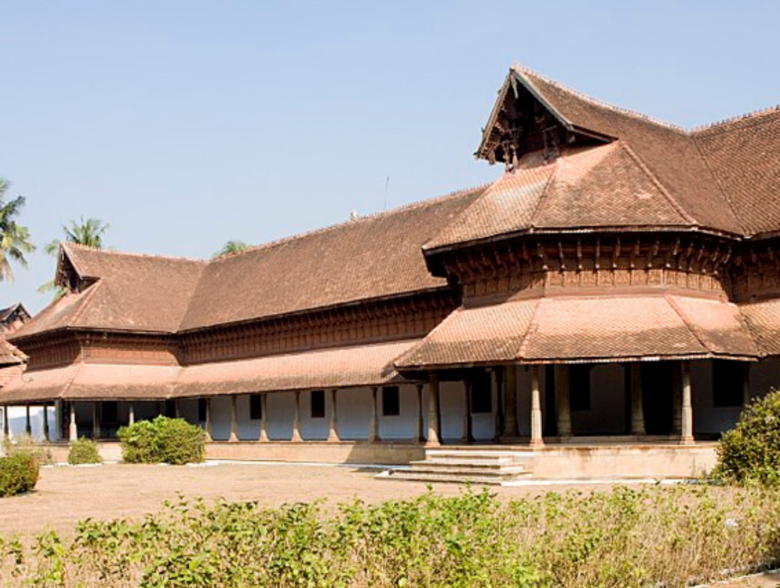 Kuthiramalika Palace, the "mansion of horses" or Puthenmalika Palace, was built in the 1840s by Swathi Thirunal Rama Varma. Located adjacent to the famous Padmanabhaswamy Temple, this Palace got its name as Kuthiramalika, with the 122 horses carved along the southern roof.
This unique Palace is the best example of Kerala's traditional architecture. It was completed over 4 years effort from the side of 5000 vishwabrahmins. There are around more than 80 rooms within the Palace perfectly arranged and made from rosewood, teakwood, marble, and granite, and this mansion is a perfect spot for history lovers.
The Palace collection includes Belgian and Italian mirrors, 14 life-size Kathakali mannequins, musical instruments, crystal chandeliers, paintings, a giant Belgian harpoon, armaments, greek statues, traditional furniture, a musical tree which produces 8 sounds on tapping, and many more.
Create a trip plan to Kuthiramalika Palace FREE
Places to visit near Kuthiramalika Palace
One of the best planetariums in South India started functioning in 1994. Wi..

Located in the heart of Thiruvananthapuram city, the Kerala Science and Tec..

The Zoological Park in Thiruvananthapuram district of Kerala, was establish..

Sree Chitra Art Gallery is situated on the northern side of the Napier Muse..
Create a fully customized day by day itinerary for FREE