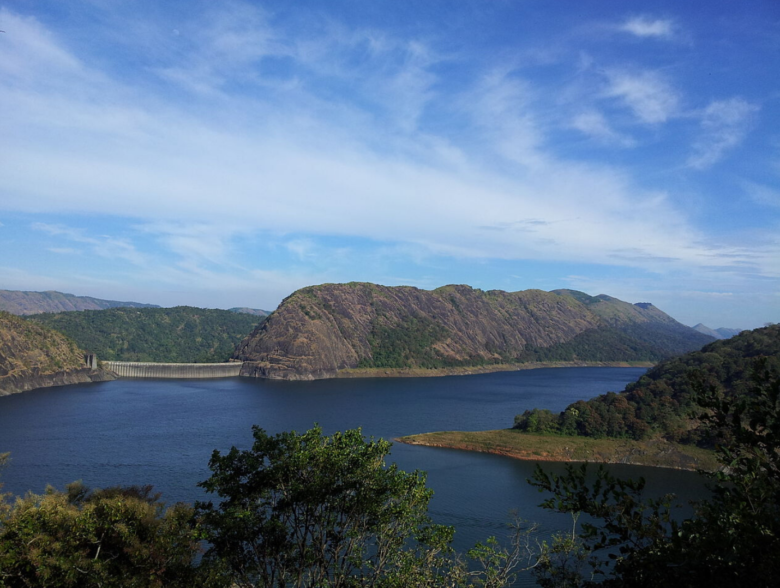 Idukki Arch Dam is the second arch dam in the world, and the first in Asia, built across the hills of Kuravan and Kurathi. The dam sits 550 ft. high and 650 ft. long, near the Cheruthoni dam. The Kulamavu Dam lies to its west. Idukki Wildlife Sanctuary is nearby. This prestigious project of our nation is located in the district of Idukki and its underground Power House at Moolamattom which is approximately 19 km from Thodupuzha. Idukki Dam is situated at around 43 km from Moolamattom.
The district of Idukki is one of the 14 districts of the state of Kerala, India and is located in the middle of Kerala. The district headquarters is at Kuyilimala in Painavu. This is Kerala's second least populous district, after Wayanad. The main tourist areas are Munnar, Thekkady, Vagamon, and Idukki Dam & Power Station, etc.
Idukki lies at the top of the mountains surrounded by the Western Ghats. The first great arch dam in Asia and the second in the world is in Idukki. This arch dam constructed across mountain Kuravan Kurathi is magnificent and beyond description. There are also two other dams in Kulmavu and Cherunthony.
The name Idukki was derived from the word ' idukku, ' which means narrow gorge, in Malayalam. Blessed generously by Mother Nature, Idukki offers various attractions such as sanctuaries for wildlife, hill stations, spice plantation centers, and mountain trekkings.
The project harnesses a significant portion of the power potential of Periyar, the largest river in the state of Kerala, by constructing a 2,000 M.cum (2 trillion tons) capacity reservoir, diversion of waters thus impounded by a water conductor system consisting of a power tunnel and two underground pressure shafts to an underground powerhouse located in Muvattupuzha Valley.
Best Season to visit:
Create a trip plan to Idukki Arch Dam FREE
Places to visit near Idukki Arch Dam
Anjuruli is a tourist spot located 3km from Kanchiyar village, on the Kotta..

Karadippara view point is a great place to capture the beauty of Munnar. It..

Cascading of the Water through the seven steps is very beautiful. It is an ..
Create a fully customized day by day itinerary for FREE