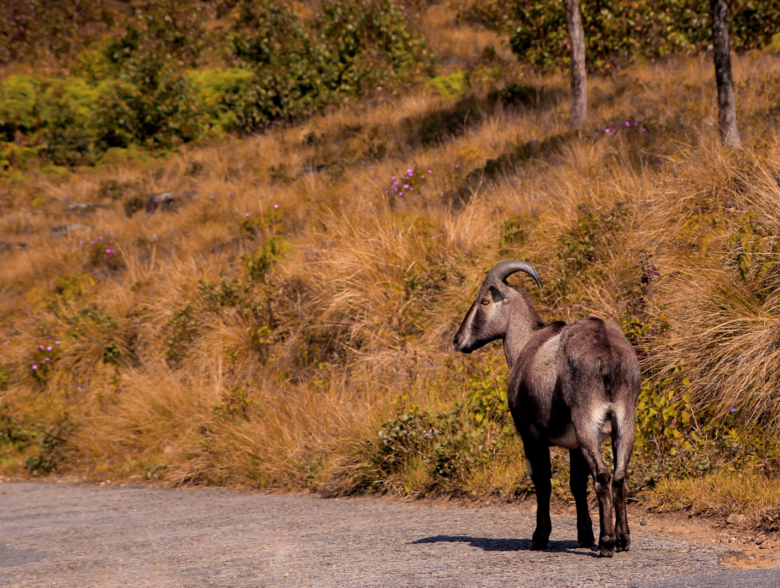 Eravikulam National Park is located along the Western Ghats in the Idukki district of Kerala.The Western Ghats, Anamalai Sub-Cluster, including all of Eravikulam National Park, is under consideration by the UNESCO World Heritage Committee for selection as a World Heritage Site.The park is administered by the Kerala Department of Forests and Wildlife,Wildlife Division, together with the nearby Mathikettan Shola National Park, Anamudi Shola National Park, Pambadum Shola National Park, Chinnar Wildlife Sanctuary and the Kurinjimala Sanctuary.
The main body of the park consists of a high rolling hill plateau with a base elevation of about 2,000 m. The terrain consists of high altitude grasslands interspersed with sholas. Anamudi (2695 m, the highest peak in India) Many perennial streams criss-cross the park. They merge together to form tributaries of the Periyar river and Chalakudiyar River on the west and the east flowing Cauvery River in Tamil Nadu. Lakkom Water falls is in this region.
For Visitors Information:
Six mini-buses are operated by park staff as part of the visitor management programme as well as a pollution-control measure. Private vehicles are not allowed within the park. All other movements inside the park are on foot along trails and footpaths.
Entry time: 7:30 am – 4.00 pm
Entry Fee:
Indian – 90/- (Children – 65/-)
Foreign Nationals – 360/-
Reservation fee Rs 50/- (Reservation counter 9 am – 3 pm at Information centre, Munnar)
Closure Period Eravikulam National Park : February to March Littering is banned inside the park.
Create a trip plan to Eravikulam National Park FREE
Places to visit near Eravikulam National Park
Eravikulam National Park is located along the Western Ghats in the Idukki d..

The Chinnar Wildlife Sanctuary is located in the rain shadow region of West..
Create a fully customized day by day itinerary for FREE