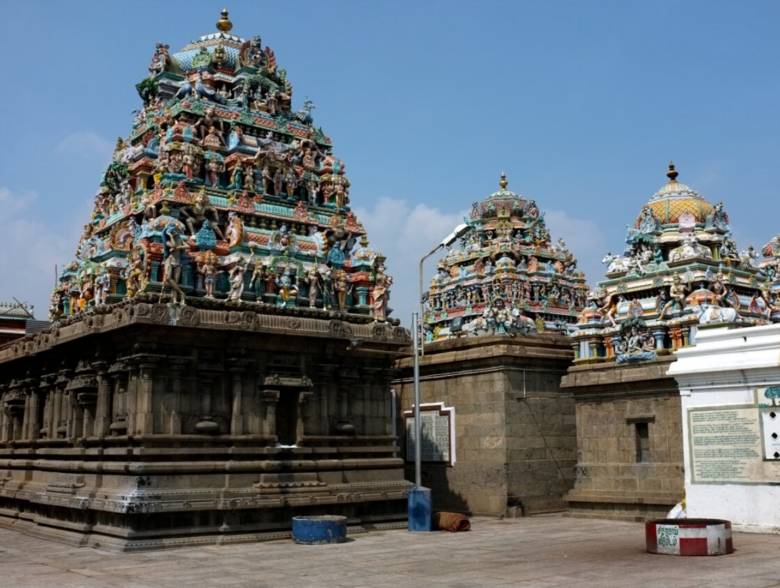 The construction of the Kapaleeswarar Temple dates back to the 8th century when the Pallavas used to rule the place. The temple dedicated to Lord Shiva was constructed by them, which faced insults over the years and was reconstructed in the 16th century by Vijayanagara rulers. Dravidian style of architecture and attracts tourists because of its grand gopuram which is 37meters high. Apart from this Gopuram, the temple also holds its charm because of its finely crafted sculptures and bronze idols. Festivals- The temple commences the Arubathumoovar festival annually, in the months of March-April, which is a grand affair.
Create a trip plan to Kapaleeswarar Temple FREE
Places to visit near Kapaleeswarar Temple
The Thalai Cholai village in Salem district of Tamilnadu houses an importan..

The Thousand light mosques were built in the 19th century, by the Wallajah ..

The Ripon Building is a classic attraction of the city of Chennai. This all..

The name of the place is derived from the fact that it is dedicated to St. ..

The popular Vellore Fort houses Tipu Mahal and Hyder Mahal. The Tipu Mahal ..
Create a fully customized day by day itinerary for FREE