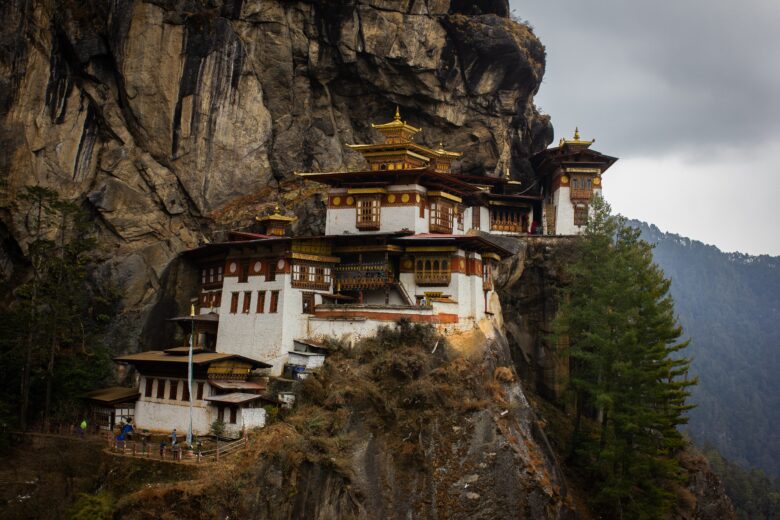 Taktsang Gompa, also referred to as T Gompa, is a renowned monastery nestled in Tawang. It holds local significance as the place where Guru Padmasambhava meditated during the 8th century. Situated about 50 km away from Tawang, this monastery is surrounded by lush coniferous forests and towering hills, creating a captivating landscape. While the monastery itself is modest in size, the surrounding scenery is truly enchanting.
The tall hills that stand nearby make the monastery feel even more peaceful, creating a truly breathtaking scene. The monastery itself might not be big, but it's simple charm contrasts wonderfully with the stunning natural views around it.It is located in close proximity to Sangetsar Lake and the border of China. This popular tourist destination offers an enchanting retreat to appreciate and cherish the breathtaking natural beauty of the region.
Taktsang Gompa welcomes both travelers and pilgrims, inviting them to experience the beauty of both the outside world and their inner selves. It's a cherished place that captures the natural beauty of the region perfectly, giving people a peaceful space to think, reflect, and feel renewed and embark on a journey that goes beyond time, connecting with the echoes of Guru Padmasambhava's meditation and finding comfort in the embrace of the untouched natural beauty around.
How to Reach Taktsang Gompa
By Air: Sonibari Airport, Tezpur (330 km)
By Train: Rangapara Railway Station (3l4 km)
By Road: Bhalupong Bus Stand (269 km)
Timings
The Monastery is open from 8 AM to 1 PM and from 2 PM to 6 PM. There is no entry fee to visit this place.
Places to Visit Near Taktsang Gompa
Tawang War Memorial – (38.9 km)
Nuranang Waterfalls – (65.4 km)
Gorichen Mountain – (58.2 km)
Gyangog Ani Gompa – (33.3 km)
Create a trip plan to Taktsang Gompa FREE
Places to visit near Taktsang Gompa
Create a fully customized day by day itinerary for FREE