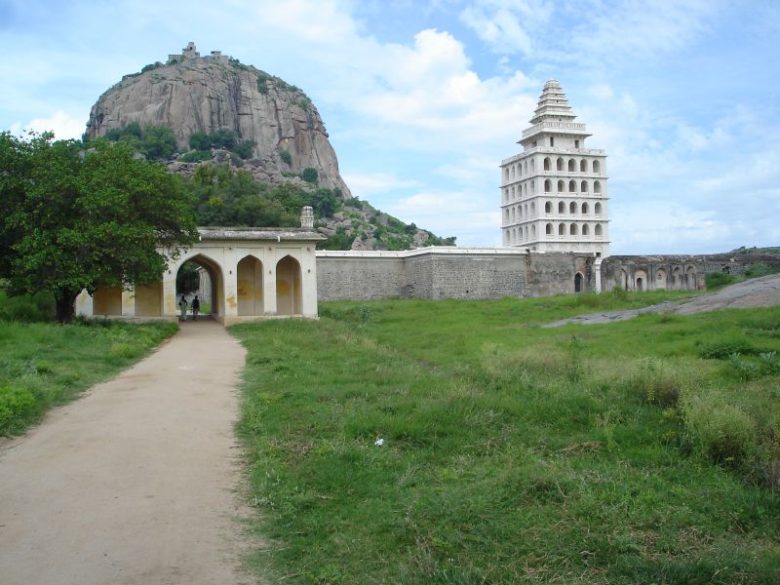 Making its place in Villupuram District of Tamil Nadu, The Gingee Fort is also famous by the name "Troy of the East", as titled by Britishers. The locals often call it by the names Senji, Chenji, Jinji or Senchi Fort. The fort is so majestic that Shivaji, the Maratha king, named it as the "most impregnable fortress in India." The location and the construction of the fort are such miraculous that it makes the fort nearly impossible to be infiltrated by the enemies. The fort houses 3 hilltop citadels and a massive enclosure of thick walls and cliffs. The fort is thought to be built in 16th century by the Vijayanagara Empire, which was later captured by the Marathas following the rule of Mughals, French and British on it. The fort now attracts lots of film-makers for shooting. The citadels situated atop can too be visiting on the tour to the fort. Krishnagiri has the most tedious road to cover. Rajagiri makes the highest of the three and the most favored is Chakklidurg. You must make a day trip to this place to witness the incredible unseen structures of India.
Tickets- Indian citizens- INR 15, Foreign citizens- INR 100
Create a trip plan to Gingee Fort FREE
Places to visit near Gingee Fort
Yet another but beautiful inclusion of the Vellore fort is St John's ..

Jalakandeswarar Temple is an important Shiva temple located inside the Vell..

Travel for 17 km from Vellore to reach the ancient Hindu temple of Ratnagir..

Travel for 35 km from Trichy to reach Sri Brahmapureeswar Temple worshippin..

Travel for 25 km from Trichy, to reach the sacred temple of Sri Thirunedung..

Travel for 26 km from Trichy, to reach the famous Sri Prasanna Venkatachala..

Travel for 13 km from Vellore to reach the famous Sri Margabandeswarar Temp..

Travel for few kilometers from Vellore to reach Sholingur Sri Yoga Narasimh..
Create a fully customized day by day itinerary for FREE